This report lists information about individual usage over a set period of time and includes:
Username
Email
User role
Institution
Logins
Searches
Core video views
Core video downloads
Custom video views
For Learn360, additional columns are available for viewing on your user interface and in your exported report.
On your user interface, for Learn360, you now will be able to view Non-video views:
In your export option you now have the following options to export for your Learn360 report:
Audio Views
Image Views
Printable Views
Interactive Views
Article Views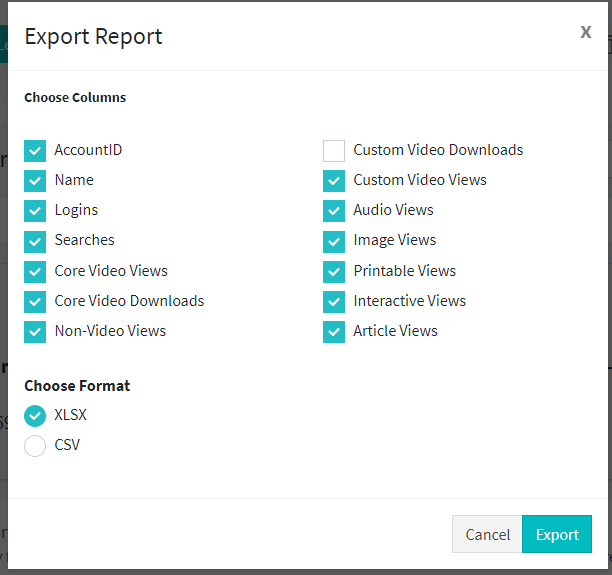 Administrators have the option to filter by month/year, role, organization type, or account/location.  You can save or export any given report that you run.
Note: The numbers for logins and searches will be the same across all streaming video products.